Romance Book Reviews: Incandescent: Knights Rebels MC

by River Savage (Warning: Age 18+ ONLY due to mature subject matter and strong sexual content)
Muy Caliente!
Story (4 of 5 stars)
Holy cow, this book is HOT! And FUN with a CAPITAL F. We loved the pace and the spice River Savage brought as she delves into the clandestine world of the Knights Rebels Motorcycle Club and their president Phoenix (Nix) Knight as he meets his match in Kadence Turner, not just your average middle school teacher. This book moves so fast into dirty talk and intense heat, you're head will spin. It's not just steamy bedroom scenes though, you will find yourself attached to the characters and unable to put the book down, desperate to know what happens next (trust us, we read it in record time).
Hotness Factor (5 of 5 stars)
Definitely a big 'ol FIVE. If you aren't into seriously hot sex scenes with glorious dirty banter, then you should find yourself another book. But, if that lights your fire, grab a copy and clear your schedule!
Writing (4 of 5 stars)
The story flowed and we followed, mostly getting lost in the character's world, forgetting where we were and living right alongside Kadence and Nix. There were a few bumps in the road, but they didn't detract very much from the overall reading experience.
Overall (4.5 of 5 stars)
Great book. VERY hot, lots of dirty language and lots of hot scenes – I mean, heck, it's all about a biker dude and his woman, right? They're snarky, playful, frustrating and fun. HIGHLY recommended.

Synopsis
Phoenix 'Nix' Knight thought pulling his club out of the illegal shit his Pops got them into was difficult. Until he meets Kadence. Kadence Turner has no business lusting over a student's father, especially the president of the Knights Rebels MC. Nix is crass, obnoxious and dangerously sexy and for some reason, Kadence can't seem to hate him for it. The bossy biker breaks down her defenses, but unlike the old Kadence, the woman she is today won't give in without a fight. The tension is undeniable, the attraction fierce. A man that wants what he wants and a woman that will fight him every step of the way.
Author Bio
River Savage is the author of the soon to be released, Knights Rebels MC Series. The first book Incandescent, will be released August 11, 2014. An avid reader of romance and erotic novels, her love for books and reading fueled her passion for writing. Reading no longer sated her addiction, so she started writing in secret. She never imagined that her dream of publishing a novel would ever be achievable. With a soft spot for an alpha male and a snarky sassy woman, Kadence and Nix were born.
GOODREADS LINK: https://www.goodreads.com/book/show/22152589-incandescent
ENJOY!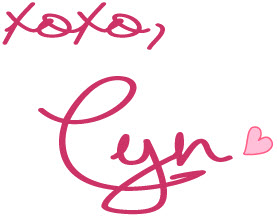 …