Hooked on Romance is all about, well ROMANCE! 🙂
The romance novels we love, the romance movies that we can't get enough of, the leading men, the wonderful, complex heroines and of course, the chemistry and steamy love scenes!
Visit often to read book reviews, find romantic inspiration, find out what other's are enjoying in books, movies and more.
Thanks!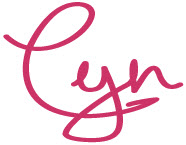 {Cythia Cox: Self-Proclaimed Romance Addict & Aspiring Author}